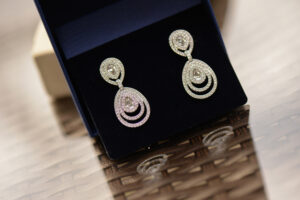 Purchasing a diamond engagement ring can be daunting in and of itself.  Even if you're shopping as a couple, if your fiancée-to-be prefers antique or vintage diamond rings over modern styles, you may find it difficult to choose a ring. Your fiancé might know what they want and may have done some research, but if your fiancé does not have good knowledge of antique/vintage jewelry, you are both beginners in a difficult field.
Antique And Vintage Rings: Differences
An antique ring is simply a ring that is more than a century old. That means any jewelry that is more than 100 years old is antique jewelry. On the other hand, vintage rings are rings that are 20-100 years old. Most of the rings that are made in the 20th-century fall in the category of vintage rings. Although many retailers, dealers, and even reporters use these terms interchangeably, it is critical to understand the distinction.
You need to do proper research and understand some of the vernacular of antique and vintage engagement rings before you go into a diamond jewelry store. This will help you feel confident when you ask your questions regarding the rings to the jeweler.
Mistakes To Avoid When Buying Vintage Or Antique Rings
There are a lot of mistakes that you could make when buying a vintage or antique engagement ring. Since you are a beginner, the main thing you need to do is do proper research. Just google anything you want to know about these rings and you will find your answers from various websites that are dedicated to antique and vintage engagement rings.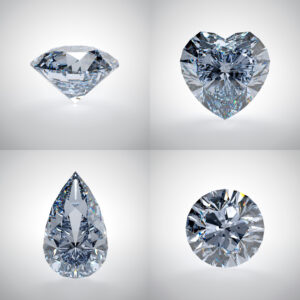 You should note that antique and vintage rings can be costly and you need to make sure that you have enough money to buy one. Most people forget to set a budget months before and start saving for the ring. Once you figure out an average price of a vintage or antique ring, you can know how much you can spend and set a budget.
It is also important to make sure that you buy your ring from a reputed jeweler who can ensure that you are buying a genuine diamond. Also, ensure that the vintage or antique engagement ring that you bought for your fiancé is a perfect fit.
Final Thoughts
If you really want a diamond that has a history, lab-grown diamonds are not for you. you should opt for a vintage or an antique engagement ring.