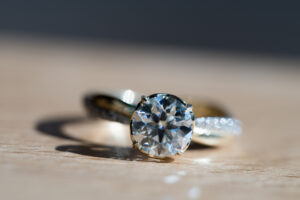 One of the key factors driving the demand for artificial diamonds in Asia is the increasing awareness and emphasis on sustainability and ethical sourcing. Natural diamond mining often involves environmental degradation, human rights concerns, and potential conflicts associated with the diamond trade. Moreover, artificial diamonds eliminate the ethical concerns associated with the traditional diamond industry. The traceability and transparency in the manufacturing process give consumers peace of mind, knowing that their purchase supports ethical practices.
Growing Demand In Asia
Asia, with its rapidly growing economies and increasing disposable incomes, has emerged as a major market for artificial diamonds. Countries like China and India, known for their rich cultural heritage and affinity for jewelry, have shown a remarkable shift towards lab-grown diamonds. The rising middle class in these countries seeks high-quality and affordable luxury goods, and artificial diamonds perfectly fit the bill. They view artificial diamonds as a symbol of modernity, innovation, and environmental consciousness. As a result, jewelry brands and retailers in Asia have started offering a wide range of lab-grown diamond jewelry, catering to the evolving preferences of the market.
The Advantages Of Artificial Diamonds
Apart from sustainability and ethical considerations, artificial diamonds offer several other advantages that contribute to their growing popularity in Asia. Firstly, they are priced significantly lower than natural diamonds, making them accessible to a wider range of consumers. This affordability allows individuals to own high-quality diamonds without breaking the bank. Additionally, lab-grown diamonds offer a consistent supply chain, ensuring a steady availability of diamonds in various shapes, sizes, and colors. This reliability is particularly important for jewelers and retailers, as it enables them to meet the demands of their customers without relying solely on scarce natural resources.
The Future Of Artificial Diamonds In Asia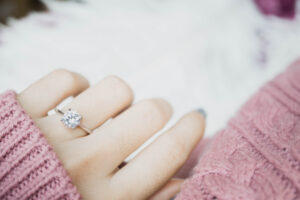 As the market for artificial diamonds continues to expand in Asia, the future looks promising for this innovative industry. With ongoing technological advancements and increasing consumer acceptance, lab-grown diamonds are expected to gain further traction. Moreover, collaborations between jewelry brands, manufacturers, and retailers are likely to create a broader range of design options and increase awareness about the benefits of artificial diamonds.
In conclusion, the market for artificial diamonds in Asia is witnessing remarkable growth, driven by sustainability, ethical considerations, affordability, and changing consumer preferences. As the demand for environmentally friendly and socially responsible products continues to rise, lab-grown diamonds are emerging as a viable and attractive alternative to natural diamonds. With their exceptional quality, affordability, and ethical advantages, artificial diamonds are poised to revolutionize the jewelry industry in Asia and beyond.