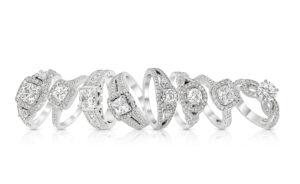 An engagement ring should last for a lifetime and it is also one of the most important purchases that you make. The tradition of getting an engagement ring with a diamond has been around for centuries, but the trends are evolving constantly. People prefer different diamond shapes during different eras. Today, most couples buy round-brilliant cut diamonds for their wedding rings. However, experts are also observing a change in engagement ring trends.
According to jewelry experts, this year will see a rise in the sales of some new and old ring styles as people's preferences are changing. Let's take a look at some of the common engagement ring trends in 2022.
Gender-Neutral Rings
Gender-neutral rings have become more widely accessible in recent years. It's just getting started. In the coming year, money predicts that simple, gender-neutral designs will continue to gain traction. While tiny engagement rings are still popular, more women are opting for larger, chunkier shapes that are more typically associated with men's fashion.
Toi Et Moi
Celebrity multi-stone engagement rings have become increasingly popular in recent years, and you can bet the trend will continue in 2022. Double stone rings, as well as unusual mixes of stones and gems, are expected to be popular, according to experts. The double stone, in particular, visually depicts two people becoming a couple.
Vintage Nostalgia
Vintage engagement rings are at the top of the market in the same way that thrifting and antique findings have swept away the fashion world. Finding a one-of-a-kind, heritage piece can be quite rewarding, but vintage-inspired rings can help you maintain your sense of style while being loyal to yourself. They provide an emotional link to a special someone while allowing them to personalize it and maintain sentimental value.
Lab-Grown Diamonds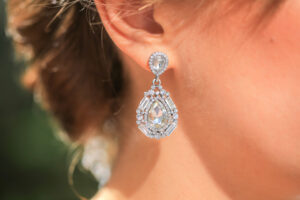 Generally, we use naturally-mined diamonds for our engagement rings. However, the fact that a small percentage of diamonds that are mined are blood diamonds makes many people stay away from natural diamonds. On the other hand, lab-grown diamonds are diamonds made in a lab and they are conflict-free. People these days prefer lab diamonds over natural diamonds for their engagement rings.
Colorful Gemstones
Colored stones are popular right now, allowing couples to choose something big and bright to symbolize their love journey.  Sapphire, emerald, and morganite are among the most desirable gemstones this year, according to experts. Colored diamond rings and wedding accessories, such as colored wedding dresses, have recently experienced a boom in popularity.