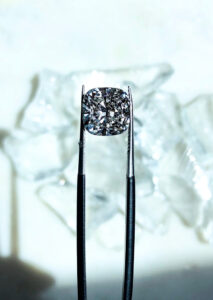 There are two warring factions in the diamond industry: mined diamond supporters and people who champion artificial diamonds. It makes businesspeople and diamond marketers wonder whether it is good to have this form of competition in the industry. When two individuals get hitched, they may have some differences, but those may complement each other and make their relationship whole. Separation or divorce happens when those two people fight and cannot seem to agree on something.
Many industry people do not like to see the competition between lab grown diamonds and mined diamonds because they fear that it will eventually undermine trade. Truth be told, the trade needs diamonds more than customers ever do. The industry has put all its investment and faith in one gemstone and cannot control diamond customers. The industry can share pertinent information with customers and give them options to purchase but cannot necessitate them to make that decision.
In some sectors, customers replace diamond rings with pearl or sapphire rings partly because of the diamond disbandment. It is a natural diamond versus the artificial diamond world, but industry people would like it to be just a world of diamonds.
Caring diamond experts wonder how much energy is required for HPHT diamonds or CVD diamonds. Some of them may even wonder who regulates and measures the quantity of the said energy as well as how the industry audits it. Those experts want the industry to look to sell diamonds as diamonds without this intense competition. They want artificial diamond supporters and natural diamond champions to reach an agreement.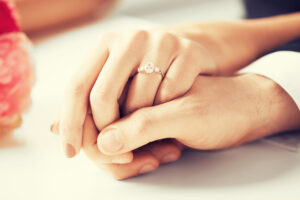 There is some negativity or mudslinging in one faction about the product of the other. In turn, it makes incorrect assertions about the eco-friendly quality of diamonds. If it is possible to have some unity between these two factions, diamond industry experts expect that a not-for-profit organization like the Natural Diamond Council makes it possible. An organization similar to it is perhaps essential for the diamond industry, especially one that is committed to researching diamond information and revealing facts.
There will forever be customers who will go for gas cars instead of electric vehicles, soy milk in place of cow's milk and so forth. Likewise, the diamond industry will long have people on both sides of the factions. At the same time, many industry people expect that customers choose just diamonds.