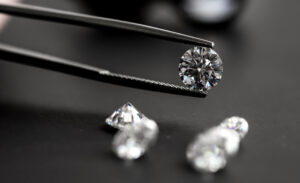 The hardest material on the planet is diamond. Scratch resistance is used to assess the material's hardness, and only diamonds can scratch diamonds. Diamonds, however, are not indestructible. Even if they've been worn every day for generations, diamonds can shatter and crack under certain circumstances. It makes no difference whether you have lab-grown or natural diamonds; if you don't take adequate care of them, they will be damaged.
Here are some tips that will help you to avoid damage to your lab-grown diamond rings.
Always Keep Them Clean
You can wash and take care of your diamond rings in a few simple ways at home. To clean your ring, make sure to use a soft brush, warm water, and mild soap. Brush the diamond lightly to remove any gels or lotions that have become stuck between the claws, then rinse it thoroughly with fresh, clear water. To restore the ring's beautiful sheen, dry it with a gentle cloth.
Seek Professional Help
It's never a smart option to try and repair any fractures, chips, or looseness in your diamond ring. When it comes to repairing any structural faults with your jewelry, you should always go to a reputable and knowledgeable jeweler. There are many companies that offer this service. For a small price, they clean and repair any damage in your diamond rings and make them look new. Some diamond stores also provide this service. If you buy your diamond rings from those stores, you might get a discount for annual repairs.
Keep Your Lab-Grown Diamond Rings In A Safe Place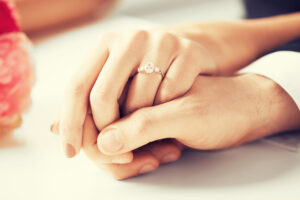 Keep your lab-grown diamond rings in a clean, dry environment. To prevent your jewelry pieces from scratching each other, store them in a fabric-lined container or a box with sections and dividers. Invest in a secure spot to keep your valuables when you're on the go, as well. Make sure that the jewelry box is kept in your cupboard or a secure safe.
Take off The Ring When Doing Certain Activities
You want to keep wearing your diamond ring all the time because it is a sign of your marriage. However, some activities are too dangerous for diamond rings. You may want to remove your diamond rings when doing household activities because you have to use your hands too much and this will increase the risk of chipping diamonds. Also, remove your rings if you are working on a construction site or your job requires you to lift heavy objects.