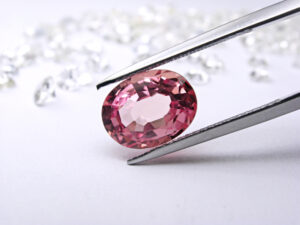 No matter how they originate, diamonds are diamonds. The recent rise in the popularity of lab-grown diamonds makes people question the sustainability of natural diamonds. People who are genuinely concerned about mining and manufacturing sustainability promote the use of lab-grown diamonds. Even though it is difficult to differentiate between a lab-grown diamond and mined diamond, the significant variations in their origin can influence the purchase.
Many people these days prefer lab-grown diamonds for their diamond rings and earring. This is mainly because they are cheaper than mined diamonds and also, they are environmentally friendly. In this article, we will take a look at how lab-grown diamonds impact the environment.
Making Of Lab-Grown Diamonds
The phrase sustainable diamond has a pleasant ring to it. In general, laboratory-created diamonds outperform natural diamonds in terms of quality. They don't have the same effect on the environment as mining, which involves the removal of earth and the usage of groundwater and fossil fuels.
Mining-related air pollution and acid mine drainage can pollute water supplies, and unethical diamond mining practices can lead to violations of human rights and biodiversity loss. According to the United States Geological Survey, 200 to 400 million times as much rock must be taken for each diamond recovered through mining.
Manufacturers promote lab-grown diamonds as environmentally friendly, implying that they are a more ethical alternative for some customers. Greenwashing can occur in any business, including diamonds, and a company's concept of "environmentally friendly" can be ambiguous. You want to be sure the company you're purchasing from can back up its claims about sustainability.
Benefits Of Lab-Grown Diamonds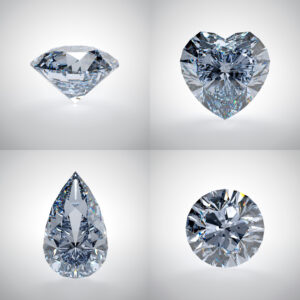 If you're thinking about buying a sustainable diamond, we congratulate you for making the conscientious effort to reduce your carbon footprint. Then again, when you give somebody a piece of jewelry that you believe they will wear for decades, you want to be happy when you see them wearing it. It'll be helpful if you know you managed to make an intelligent choice about where to get it.
You can acquire a bigger stone if this is what you want, enhance clarity and color to have a genuinely unique stone, and enjoy fewer impurities with lab-grown diamonds, which cost 10% to 30% less than natural diamonds. The physical, chemical and aesthetic properties of lab diamonds are essentially equal to those of mined diamonds. They may even be clearer, resulting in a brighter appearance.