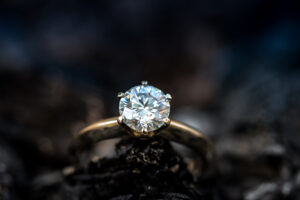 There will be more wedding ceremonies in 2022 as compared to the two years before it. As per The Wedding Report, around 2.5 million people will marry in 2022, after a nearly 24-month lull due to coronavirus. This will break an earlier record set in the year 1984 for weddings.
It will also result in more people purchasing diamond rings for their engagements and wedding ceremonies. The average wedding cost will get to $24,300, which augurs well for businesses that bank on the trade of offerings such as caterers, reception venues, planners, photographers, bridal fashions, florists, plus limousine and tuxedo rental services. Most specifically, jewelers will gain from the overall wedding boom, as couples pay more for their engagement rings than other categories after their reception-related direct costs.
Unlike other bridal service businesses, jewelers will not need to wait until next year to exploit the largesse. The season for jewelers will start in the fourth quarter of 2021 since the peak period to be engaged is December. This means that couples will begin shopping for engagement rings and pieces of wedding jewelry from October 2021 onwards.
Another Choice In 2021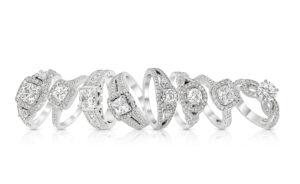 People tend to approach the process of purchasing an engagement ring with diamonds with a bit of fear. For people or a couple looking to possess diamonds, you may regard the features of color, clarity, cut and carat weight as well as translating the 4C's into the price as confusing.
Determining which place to make the big purchase from makes the process to be more complex for most customers. Ecommerce jewelers have been getting a greater part of the engagement ring market, but just about 10% of couples purchased rings for their engagements on the internet last year, as per The Knot. Almost every couple prefers to visit a jewelry shop for the purchase.
Nevertheless, wherever you plan to make the purchase, you will need to choose between jewelry with natural diamonds or lab-generated diamonds at this time. For years, laboratory diamond jewelry pieces have been available on the internet. Conventional jewelers and jewelry brands used to avoid the online category, so customers could only purchase those pieces online. However, conventional retailers are also offering lab diamond jewelry at their physical stores. The choice of big-name jewelers to sell laboratory diamond jewelry in their physical shops is a watershed for the acceptance of the emerging category in the jewelry industry.