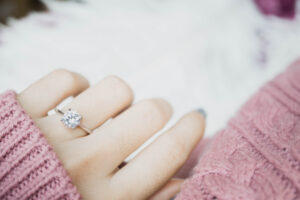 People are frequently captivated by a diamond's size or radiance. Many of these beautiful gems, though, might have a secret, darker side. It's critical to make sure a diamond is conflict-free before buying it. You might have heard the term blood diamonds, which refers to diamonds that are not conflict-free. That means these diamonds are sold illegally to fund catastrophic wars and terrorism in different parts of the world.
Blood diamonds are illegal to buy or sell in the United States. Unfortunately, many retailers do not abide by the law. Many people these days, especially millennials, are looking for different options like lab-grown diamonds for their engagement rings. This is a great way to ensure that you are not getting a blood diamond.
Let's take a look at how you can ensure that you are not buying a blood diamond for your engagement ring.
Always Buy A New Diamond
One of the best ways to make sure that you are not buying a blood diamond is by avoiding the purchase of antique or vintage stones and buying a new stone. Blood diamonds are prohibited in several countries across the world. Many governments, including the United States, closely monitor diamonds from the moment they are mined until they reach a retailer's stock to ensure that they are not used to fuel war or terrorism.
The process of monitoring the journey of a diamond from the mine to a store is called the Kimberly Process. This process has been helpful in stopping 99.8% of the blood diamond trade around the world. The Kimberley Process, on the other hand, was not launched until 2000. Countries had no rules or restrictions in place before 2000 to prevent blood diamonds from coming to market. As a result, any diamond imported before the year 2000 could be a blood diamond.
Always Ask The Jeweler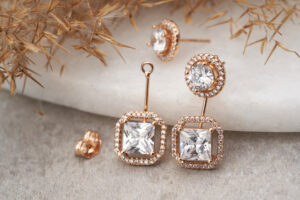 You should only buy diamonds from stores that have a formal policy in place stating that they will only offer conflict-free diamonds. Please feel free to inquire about the origins of each retailer's gems. It should be easy for retailers to explain where their gems were mined.
You could also enquire with the shop regarding the diamond's certification. A gemological lab, such as the Gemological Institute of America, will inspect and authenticate each diamond sold by a reputable diamond retailer (GIA). If a stone has been certified, it will come with a report detailing the color, cut, clarity, and carat weight. Examine this report to check that the diamond you're considering meets the GIA's description.