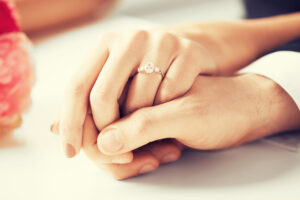 A dazzling and beautiful diamond with outstanding clarity and a vintage feel will be the focal point of an Asscher cut engagement ring. It's a lovely study in geometry and symmetry, as well as clarity and light. Asscher diamonds have a specific and unique facet design that must be followed to acquire the moniker.
Many women all over the world prefer the Asscher cut diamond. When it comes to selecting a design for your engagement ring, personal choice and style are the most important factors to consider, but there's no disputing the vintage charm of these diamonds. A step-cut stone makes up the Asscher cut engagement ring. This implies it has long, rectangular facets, giving it a glossy sheen and bright flashes.
Let's take a look at some of the reasons why Asscher cut diamonds are a popular choice for diamond engagement rings.
History
The Asscher cut diamond was originally introduced in 1902 and named after the Asscher brothers. The Asscher brothers founded the Asscher Diamond Company in Amsterdam, which is today known as the Royal Asscher Diamond Company. Joseph Asscher designed the initial Asscher cut, which had 58 facets. The Asscher family owned a patent on the cut till World War II, which meant it could only be made by their firm.
Price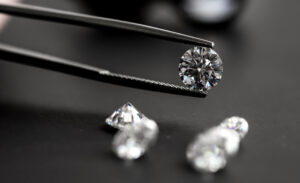 Asscher cut diamonds are somewhat deeper than round diamonds, allowing them to employ raw stones more effectively. They use a significant portion of the raw diamond. Carat weight distribution is more evenly distributed in the center or belly of an Asscher cut diamond than it is out wide. As a result, they appear smaller than round brilliant cut diamonds of equal carat weight. A 1.00 ct round cut diamond will be 6.4 mm in diameter, whereas an Asscher cut will be 5.5 mm. Given that the Asscher cut is optically smaller, you may anticipate spending less for it than a round cut, all other circumstances being equal.
Clarity
Asscher cut diamonds are meant to emphasize a stone's shine and purity rather than its fire or brightness, as many other cuts do. While these stones are extremely dazzling, they highlight a different quality than other cuts, like the brilliance and sparkle of a round brilliant cut engagement ring. If you are choosing an Asscher cut lab-grown diamond, it has an even better clarity grade since lab diamonds have fewer flaws than natural diamonds.