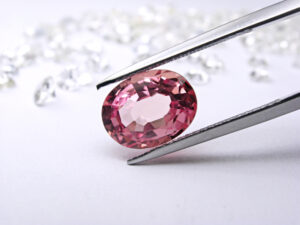 Dainty engagement rings can be a great choice for people with a minimalistic approach. They can also be suitable for brides with small and slender fingers. If you are contemplating whether to buy dainty engagement rings, then read along to know more about them.
What Are Dainty Engagement Rings?
Small and simpler rings are considered dainty rings. The simpler the ring is, the daintier it is. These rings can offer a delicate look for the bride. Usually, dainty rings will have a small solitaire diamond, however, some other settings like pave bands and split shanks can also be considered dainty. It can be dependent on the size of the diamond and the width of the ring's band. If you are not sure about what qualifies a ring as dainty, then ask your jeweler for advice.
What To Know Before Buying A Dainty Engagement Ring
Dainty engagement rings will have small diamonds and thin bands. They can be very delicate and fragile. Therefore, you have to make a lot of considerations before getting a dainty engagement ring for your bride-to-be.
If your loved one tends to engage in strenuous activities with her hands, then this ring might not be a good choice for her, as it can get damaged easily. The smaller band of this ring will make it more vulnerable to going out of shape even if a small force is applied to it.
Engagement rings are supposed to last forever. So it is important to make sure that they can be worn without worrying about these rings easily getting damaged. So even if dainty rings are all the rage today, it is better to consider the lifestyle of your girl before getting one for her.
As dainty rings come with simple and thinner bands and smaller diamonds, they can be an affordable option in comparison with rings that come with bigger diamonds. Choosing lab grown diamonds for your center stone can make your dainty rings even more affordable.
Choosing The Metal For Dainty Engagement Rings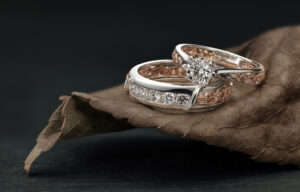 You can choose any metal for your dainty ring including gold and platinum. However, platinum can be the best choice when it comes to engagement rings, as it has great strength and high durability.
But if your bride-to-be is not a fan of platinum rings, then it is better to go for a 14k version of the gold. 14k gold can have more strength, as it comes with a little less gold than the 18k version.
When getting dainty engagement rings, make sure to inspect them often to find out if it is damaged in any way. It is better to take this ring off when engaging in strenuous activities with your hands.