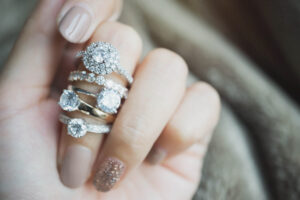 Finding the perfect diamond engagement ring can seem like tedious work. You have to do a lot of research about the types of diamonds and the quality parameters. While you look for your perfect diamond ring cut, you may come across marquise-cut diamonds. So if you want to know more about marquise-cut diamonds, you are at the right place.
What Is A Marquise Cut?
A marquise-cut diamond has a point-edged elliptical shape and has 58 facets. Even though it is not as popular as round or princess cut diamonds, it has its unique elegant look and is perfect for engagement rings. Lab-grown diamonds with marquise-cut are also available in the market and these are less expensive than natural diamond rings.
In the 18th century, King Louis XV of France ordered to make a diamond that resembles the lips of his mistress. Later many developments were done on the design to obtain the present marquise cut.
Marquise-cut diamonds can seem bigger than diamonds of other cuts. This is because they have the largest crown surface area when compared to other diamonds with the same carat weight. The length-to-width ratio is usually between 1.75 and 2.15 for a marquise-cut diamond. If you are going for a marquise-cut diamond, keep in mind that it has two sharp end points which are more prone to chipping.
Tips To Buy A Marquise-Cut Diamond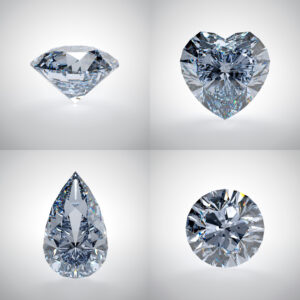 The first thing you have to look for is whether there is any chipping on the pointed edges. Marquise-cut diamonds can easily chip at the endpoints. Also, make sure that the pointed edges are protected by prongs.
Symmetry is kind of a big deal in marquise-cut diamonds. Both the ends of a marquise-cut diamond need to perfectly align with each other. If the diamond's symmetry is compromised, it can negatively affect the balance of the ring after the diamond is set.
Normally people prefer colorless diamonds. But with marquise-cut diamonds, it is different. Color grades ranging from I to J are perfect.
All elongated diamonds can have a problem called the bow-tie effect. The center of the diamond looks a bit off-colored due to the bow-tie effect. Good cutting can effectively hide this effect. So look whether the bow-tie effect is dominant on the diamond you chose. If yes, looking for another diamond may be the best choice.