Lab-grown diamonds have become a boon to people who have been dreaming of a diamond engagement ring and don't have the financial background to afford a natural diamond ring. But before leaping into purchasing one, you should know how a natural diamond and a lab-grown diamond affect you financially.
Properties including optical, chemical, and physical properties are the same for a natural and lab-grown diamond and by just looking, no one can tell the difference. But that doesn't mean that they have the same price. IS diamond a good asset, Lets discuss it below.
Buying Price
Natural diamonds are really expensive and the cost varies according to the 'Four Cs' of a diamond. At first, when lab-grown diamonds were just introduced into the market, the price of a lab-grown diamond was more than a natural diamond of similar quality grades. But as of now, lab-grown diamonds cost about 60% of a natural diamond of the same quality parameters.
The price of a diamond is high mainly due to the high demand and low supply. A natural diamond takes millions of years to form and also diamond mines are also not cheap to construct. These costs don't matter to a lab-grown diamond as the costs associated with lab-grown diamonds are the lab equipment costs and energy costs. This is comparatively low when the cost of a diamond mine is considered.
Before buying a diamond whether it is natural or lab-grown, you should thoroughly look through the certifications. GIA certifications are commonly used in natural diamonds whereas IGI certification is provided for lab-grown diamonds. All the details about the color, clarity, cut, and carat are provided in the certifications. If you are buying a diamond of poor quality the resale value you get on that diamond will also be poor.
Now let us look at the resale value of both natural and lab-grown diamonds.
Resale Value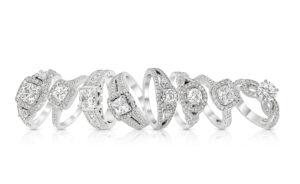 Diamonds are not really a good investment. There is a misconception that you can sell a diamond without a significant drop in the purchased value. It is not true. Natural diamonds lose approximately 30% to 50% value when you just walk out of the store. If you have a very rare diamond, then you can get a good price.
Only consider lab-grown diamonds if you are going to hold them forever. The resale value of a lab-grown diamond is very poor and many jewelers may not even take them back. This is because there is an ample supply of lab-grown diamonds.