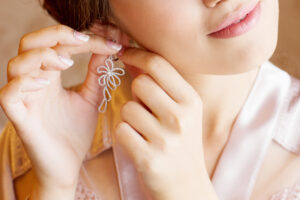 Choosing the right setting for your engagement ring can be an overwhelming process, as there is a wide variety of options available for you. But choosing a setting that can be suitable for your lifestyle is important, as you will be wearing this ring for the rest of your life. Each ring setting has its own specific characteristics. Considering them can be helpful for you to select the right choice for you. Therefore, we list some of the popular settings used for engagement rings and their properties for your knowledge.
Prong Setting
This is one of the simplest yet stunning ring settings that can create a wonderful option for your engagement ring. This setting uses small claw-like structures to hold the diamond in place. The number of prongs can be either four or six. A ring with four prongs can offer maximum visibility for the stone thereby creating an exceptional sparkle. However, you will have to compromise the safety of your diamond, as there is only a minimal amount of metal to hold the stone securely.
Pros Of Prong Setting: This setting can elevate the appeal of your stone by offering it better visibility and shine. The prong setting offers a timeless look and will be easy for you to clean and maintain this ring. As the metal required for holding the stone is low in comparison with many other settings, it can be an affordable option for you. If you choose lab grown diamonds for your center stone, then the engagement ring can be more affordable.
Cons Of Prong Setting: The prongs can easily snag on clothing and other materials. The prongs might get loose over time thereby increasing the risk of losing the diamond.
Bezel Setting
It covers the girdle of your stone with metal for offering more protection. But the enhanced protection might compromise the brilliance of your stones, as more area of the diamond will be covered by the metal.
Pros Of Bezel Setting: It offers better protection for the stone and creates a wonderful choice for people with an active lifestyle.
Cons Of Bezel Setting: This setting tends to hide more surface area of your stone thereby reducing the brilliance and sparkle.
Channel Setting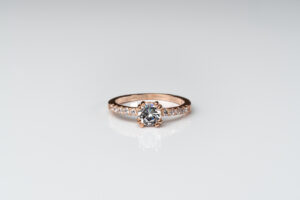 This setting creates a stunning option for your engagement ring, as it comes with small accent stones set on the band of the ring using groove-like structures.
Pros Of Channel Setting: The small stones on the band enhance the overall brilliance of the ring and accentuate the appeal of the center stone.
Cons Of Channel Setting: Can be difficult to clean and maintain and the resizing of the ring might not be possible.
So consider the benefits and drawbacks of each setting to find out which is the right choice for you.