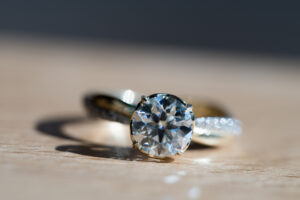 Your wedding anniversary is a moment to rejoice and reflect on all of the memories you've had with your partner. The life you share is unlike any other, from surviving those first few tough years to having children together, therefore choosing an anniversary gift that is equally unique is typically recommended. Most people consider a precious diamond ring or diamond earring as a wedding anniversary gift. However, only a few people know that buying a lab-grown earring can also be a unique wedding anniversary gift.
Lab-Grown Diamond Anniversary Gift
Gifting your significant other lab-grown diamond jewelry as an anniversary gift is a unique way of showing your love and affection. If you are gifting jewelry made using mined diamonds, you are probably spending your money on a blood diamond. That means, many diamond mines in Africa are controlled by rebel groups and they utilize enforced labor for the mining. Diamonds mined like this are often called blood diamonds.
Most people do not like to have the blood of innocent civilians on their hands and that is why they are not choosing a diamond that's origin is unknown. With lab-grown diamonds, we know their origin. All lab-grown diamonds are created in a laboratory. That means you do not have to worry about the ethical consequences when you buy a lab-grown diamond anniversary gift.
They Are Real Diamonds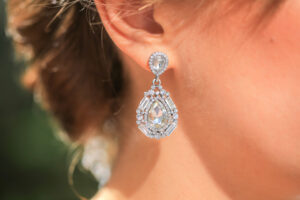 One major question that your partner may ask you when you gift them a lab-grown diamond is that whether it is a real diamond. You can confirm without any hesitation that it is a real diamond. The visual, chemical and physical property of a lab-grown diamond is very identical to that of a mined diamond. This is because both of them are created under the same environment. The difference is that natural diamonds experience the conditions required for their creation inside the Earth's crust, while the lab-grown diamond experience the conditions in a laboratory setting.
They Are Less Expensive
One main thing that pulls back people from buying a nice gift for their partner is the price. When people look for diamond jewelry, the price tags often discourage them from making the purchase. They may have to save money for several months to buy an expensive gift. With the introduction of lab-grown diamonds, people are now able to buy nice, beautiful jewelry as an anniversary gift. This is because lab-grown diamonds are often 30-40% less expensive than natural diamonds.