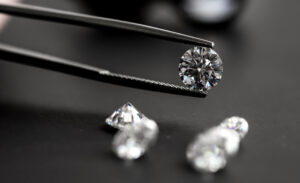 The river beds of India and Brazil were the only sources of diamonds until the second half of the nineteenth century. Diamonds are mined from all over the world today. However, these rare and precious stones still remain elusive for many.
Natural Mined Diamonds
Natural diamonds are formed at around 150 to 200 kilometers below the surface of the earth. Carbon atoms compressed under great pressure and extremely high temperatures for billions of years form the crystalline structure that is unique to diamonds. A small percentage of these diamonds formed deep below the earth's surface is then pushed closer to the surface by natural effects like volcanic eruptions. The diamonds are then mined from the ores using complex machinery and separated from other minerals. These rough stones are then cut and polished into the stones that we adore!
Natural diamond mining causes irreversible damage to the environment and the surrounding ecosystem. Also involved are the unethical practices in employing people for mining. Greater awareness of such issues is guiding more and more people toward alternate options like lab grown diamonds, manufactured under ethical and environment-friendly conditions.
Lab Grown Diamonds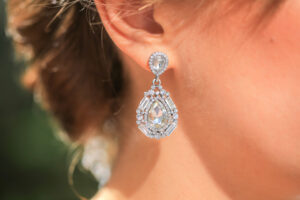 Lab grown diamonds are nowadays becoming hugely popular for usage in wedding jewelry due to their affordability when compared to natural diamonds. Also worth mentioning is the fact that lab made diamonds are on par with natural diamonds in color, clarity, cut and carat. The physical structure and chemical composition of natural and lab grown diamonds are the same, even when the latter takes a fraction of the time to be made when compared to the billions of years it takes to form natural diamonds. The resources needed to get natural diamonds to the market are way more than that required for lab made diamonds.
Due to the advanced technology used and the lesser time involved in the production, lab made diamonds are available at a 40% to 50% lesser cost than natural diamonds of the same quality. This gives buyers a good alternative to mined diamonds, with the same quality at a more affordable price range.
People who wish to have a unique diamond adorn their precious engagement ring are presented with a number of options; thanks to the advancement in technology. Be it mined natural diamonds or stunning lab made diamonds, you will be able to find a stone that best defines you and is pocket friendly at the same time.