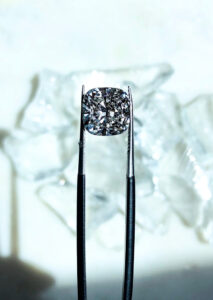 When thinking about diamonds, the images that come to your mind might be different shiny and brilliant diamond shapes like round and princess. However, there are some less brilliant stones out there that are known for their unique and subtle look.
Different diamond cuts are classified into two major categories including brilliant cut and step cut. The shiny diamond shapes including round, oval, and princess-cut diamonds feature brilliant cuts. On the other hand, diamond cuts including Asscher, emerald, etc. come under the step-cut category because of the specific way they are cut.
The cut of a diamond is an important factor that affects the stone's look, brilliance, and shape. Therefore, it is important for you to be aware of different diamond cuts to know how they can impact the stone. Brilliant cuts are very popular in engagement rings because of the great sparkle they can offer. However, the popularity of step-cut diamonds is low in comparison with brilliant cuts. Therefore, we list these least popular options so that you can find out whether to give them a try.
What Are Step-Cut Diamonds?
Step-cut diamonds have rectangular or square facets that will be arranged like a set of steps. Some of the common diamond cuts in this category are emerald, baguette, and Asscher. Even though these stones are not very brilliant like round or princess-cut diamonds, they can offer a stunning appeal to your ring with their linear facets.
Step-cut diamonds come in rectangular or square shapes. Hence, they can be a wonderful choice for people who prefer a contemporary look for their engagement rings.
Benefits Of Step-Cut Diamonds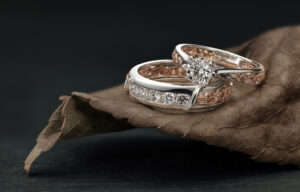 Step-cut diamonds create a unique option for your engagement rings. They can offer a distinct look from the commonly used round or oval diamonds. Additionally, they can be suitable for you if you want your ring to have only a subtle glow. These diamond shapes are popular among brides who prefer a minimalistic look for their engagement rings.
Additionally, these stones are more affordable than most brilliant-cut diamonds. Therefore, by choosing these stones, you can make your ring more affordable. Additionally, lab grown diamonds are also available with this particular cut, therefore, you can make your engagement ring more affordable with the help of these stones.
However, step-cut diamonds are usually shallow, hence, they lack high brilliance and sparkle. But they can offer a subtle shine to your ring. Hence, step-cut diamonds including emerald and Asscher can be suitable for you if you want a distinct option for your engagement ring.