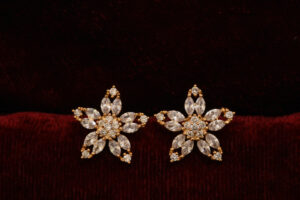 If you got bored of your old ring settings and are looking for creative ways to give a new look to your diamond rings, then the following are some of the best options you can consider:
Adding Accent Stones
Accent stones are a great way to enhance the look of your old ring. They can offer extra brilliance and an extravagant look to your ring. You can choose different ways to add accent stones to your ring. One of the best ways is to add a halo around the center diamond. This can make your center stone look bigger and shinier.
Another option is to add accent stones to the ring's band. Pave setting, channel setting, and bar setting can be used to add stones to the band of the ring.
Add Diamonds To Create A Three-Stone Ring
If your diamond ring has only one center stone, you can add two more stones to make it a three-stone ring. When adding additional diamonds, make sure that they are smaller than your center stone. But they should not be too small in comparison with the center diamond, as this can affect the symmetry of the ring.
However, adding new diamonds to your ring can be costly, especially, if they have higher carat weights. But you can make it affordable by choosing lab grown diamonds. They are real diamonds with an artificial origin. Their price is very lower than natural diamonds of the same size and quality. Hence, they can be a great option for resetting your ring in a cost-effective way.
Change The Setting
If your ring has a classic prong setting, then you can give it a new look by changing the setting. One of the best options you can consider is a bezel setting. This setting can also offer better protection to your gemstone.
You may even choose to create a bold and unique look with a tension setting. Ask your jeweler about the options you can get by considering the setting of your old ring.
Add Colored Gemstones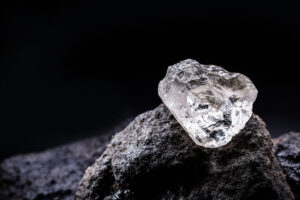 You can make your ring vibrant by including some colored gemstones. Rubies, sapphires, emeralds, etc. are some of the appealing options you can consider. Colored diamonds are also available to include in your rings. But they can be more costly than other gemstones.
If none of these resetting options intrigues you, then it is better to trade in your ring for a new one. You can get a new ring according to the design and setting of your choice.