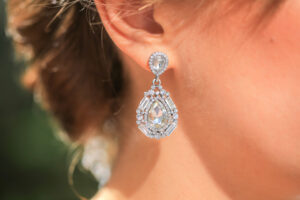 Colorless stones are the traditional choice in engagement rings. They create a stunning choice with their bright shine and neutral look. Diamonds are the popular choice among people when choosing colorless stones. However, your options are not just limited to these costly stones when getting colorless gemstones. Some of the best colorless gemstones you can get for your engagement rings are mentioned below:
Natural Diamonds
This is the most popular gemstone in engagement rings. Natural diamonds are highly valued for their rarity and stunning white glow. There is only a limited supply of natural diamonds across the world which makes these stones extremely costly. The price of these stones can increase based on the increase in their quality.
There are different parameters that are used to measure the quality of natural diamonds. Some of them are clarity, color, cut, and carat. Diamonds with high quality are very rare, therefore, they come with huge price tags. Additionally, diamonds with higher carat weights are also difficult to come by, hence, the price of these stones can significantly increase based on the increase in their carat weights.
Even though natural diamonds are available in different colors, their colorless variety is more popular.
Treated Diamonds
They are natural diamonds that have undergone some treatments in a laboratory. Most natural diamonds come with inclusions and internal cracks. These imperfections can reduce the appeal of diamonds by diminishing their clarity. Hence, these stones will have very a lower value when compared to diamonds of better quality.
However, the look of these stones can be enhanced with the help of some artificial treatments. Jewelers will drill minute holes into the diamonds and use laser rays or chemicals to remove the impurities present in them. These artificial treatments can remove or reduce the visibility of impurities thereby improving the appearance of your diamonds.
Treated diamonds can be identified with the help of grading reports and their value and price will be lower than that of untreated natural diamonds with high quality.
Lab Grown Diamonds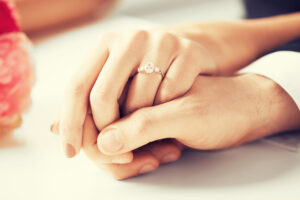 They are the artificial version of diamonds and have all the properties of natural diamonds, including appearance. But they are not rare like natural diamonds, as they can be produced inside a laboratory over a few weeks based on the demand when compared to natural diamonds that form under the earth through natural processes over billions of years. So their price and value are lower than natural diamonds.
In addition to different types of diamonds, you can get many other colorless alternative gemstones including white sapphires, cubic zirconia, and moissanite.