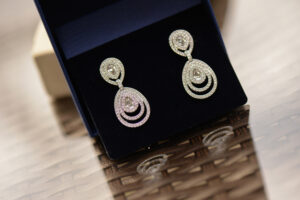 A lot of people love ornately detailed engagement rings because of the extravagant and luxurious look they can offer. But minimalistic engagement rings can also be a beautiful option for you to consider, as they can offer a delicate and simple look. In fact, many modern brides now prefer such rings because of their wearability and comfort when compared to rings that come with a lot of minute details. Hence, minimalist engagement rings are now gaining huge attention in the jewelry and wedding industry.
If you are planning to buy a minimalist engagement ring, then this guide can be useful for you to get the perfect option, as we list some of the important things you should consider when going for such rings:
Minimalist Solitaires
Solitaire rings are the favorite of people who want their rings to be simple yet stunning. This simple ring setting can help your center stone to get maximum attention, as there are no other design elements to hinder its visibility. Therefore, your stone can sparkle better thereby making your engagement rings shiny.
Even though solitaire rings can be an excellent way to showcase your center diamond, it demands bigger stones for it to look attractive, which can be costly and not affordable for everyone. Hence, when choosing solitaire rings, a lot of people now go for lab grown diamonds, as the lower price tags associated with them can help to get bigger stones for cheaper rates in comparison with natural ones.
However, you don't have to limit your options to solitaire rings when looking for minimalist rings, as there are many other elements you can add to your ring without affecting its simplicity and delicate look.
Prongs And Bezel
Prongs are the classic option for rings and they can be used to bring out your diamond's sparkle and brilliance to the fullest. But you might have to risk the security of your stone, especially if the number of prongs is low.
The bezel setting can be another wonderful option you can consider when getting minimalist rings. It can provide better protection for your diamond, but its visibility and brilliance will be reduced.
Choosing The Band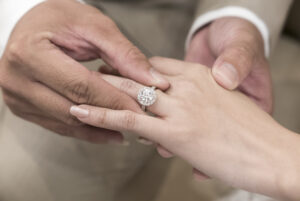 You can experiment with a wide variety of options when choosing the band of your minimalist ring. Getting a thinner band can give an elegant, delicate look to your ring, whereas, a wider band can make it bold and contemporary.
You can also choose a split shank design, twisted band, etc. to make your ring more distinct and appealing.
Therefore, when choosing minimalistic rings, your options can be enormous.